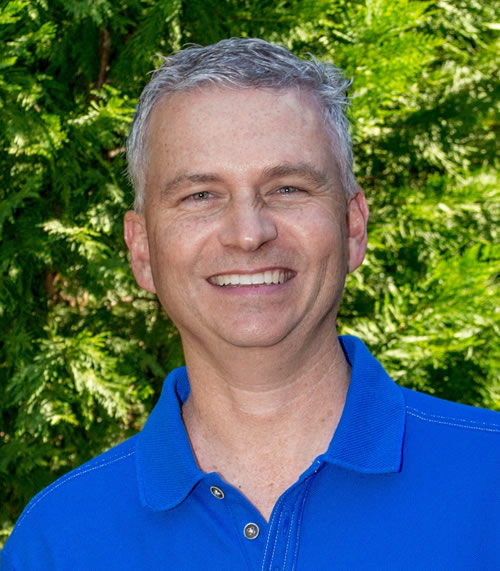 Dr. Jorey Parkhurst, DDS
Dr. Jorey E. Parkhurst is a native of Jamestown, NC. He earned his Bachelor's degree in biology from Southern College of Seventh Day Adventists in Chattanooga, Tennessee. He then returned to North Carolina and received his DDS (Doctor of Dental Surgery) from the UNC School of Dentistry in Chapel Hill in 1992.
His love of the coast was fostered while vacationing with his parents and brought him to southeastern North Carolina after dental school. Initially working as an associate dentist with Dr. John Madison in Shallotte, he was asked to join Dr. Jack Wilhelm and his growing family dental practice in Wilmington. After Dr. Wilhelm's retirement, he became senior partner of Parkhurst and Belisle Family Dentistry.
Dr. Parkhurst is a member of the American Dental Association, the North Carolina Dental Society, and a charter member of the Wilmington Spear Study Club. He has volunteered with the Tileston Dental Clinic of Saint Mary's Catholic Church and has served on the board and as a volunteer with the Brunswick Family Assistance Agency.
In his spare time he enjoys boating, golf, fishing, Tarheel basketball and spending quality time with his wife Laura and their dogs.
Dr. Whitney Belisle, DDS
Dr. Whitney Belisle grew up on a farm in northwest Iowa. She obtained her Bachelor of Science in English from Iowa State University in Ames, Iowa in 1998. She then attended the University of Iowa College of Dentistry, where she graduated with her DDS in 2002. Immediately after graduating, Dr. Belisle furthered her education with a residency in general dentistry at the University of Iowa Hospitals and Clinics. This residency provided her with advanced training in the treatment of medically compromised and disabled patients.
In 2003, Dr. Belisle moved to Wilmington, NC with her husband Brandon. They were drawn to the area because of the beautiful beaches and mild climate. She began working in private practice in 2003. Her son Noah was born in 2004 and her daughter Hadley was born in 2009.
Dr. Belisle is a member of the American Dental Association and the North Carolina Dental Society. She enjoys spending her spare time with her husband and children. Her hobbies include reading and playing tennis.